The Mudita Institute
The Mudita Institute is an Australian training and education organisation founded to help people live happier, healthier lives. It is located in Mullumbimby, about 20 minutes out of Byron Bay.
Our teachings are based on the timeless wisdom of Mindfulness Training and Ayurvedic Medicine (the traditional medical system of India). We specialise in teaching this ancient knowledge in a way that is easy to understand and apply in our modern lives....
We guide our clients step-by-step through simple diet and lifestyle practices, physical practices, mindfulness practices and views of the mind that, for thousands of years, have provided a foundation for enduring good health and happiness.
Specifically, we teach our clients how to:
• promote relaxation in the mind/body
• develop a strong mind/body metabolism
• cultivate deep stores of energy and immunity
• and promote skillful mental states and qualities.
The daily dietary and lifestyle practices of Ayurveda actually enable us to practice Mindfulness well, just as Mindfulness help us to practice Ayurveda well - which is why we teach them together, as sister sciences.
If you are interested in your health and happiness it is more than likely you're a little confused. Why? Because you're being bombarded with huge amounts of information every day that is often contradictory or changing based on the latest, greatest research.
The Mudita Institute was founded to clear up some of the confusion. The things we teach just make sense. They are based on the fundamental laws of nature and these laws do not change.
So let us help you to feel clear and confident in your approach to living a happier, healthier, more meaningful and more loving life....

"This is a beautiful and easy path. It's simply reminding us to associate more with the best parts of ourselves; the helpful parts rather than the unhelpful parts. We are here to give you the tools to slow down, see, and act with care, compassion and skill." - Doko
The Mudita Health Clinic
The Mudita Institute is supported in its work by the Mudita Health Clinic. Through the clinic we offer a truly holistic approach to health and happincss and a complete range of one-on-one consultations, treatments and cleansing programs.
We welcome both local, interstate and overseas clients for one-off-visits, ongoing support or 5 & 7-day cleansing programs.
For more information, visit our Clinic Page.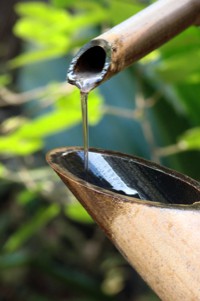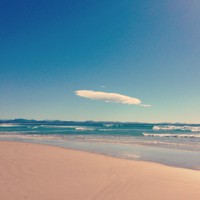 "The word Mudita was used by the Buddha. It means 'a joyful appreciation of life'. Mudita is one of the true benchmarks for what constitutes a really healthy mind and body."
JOIN OUR 14,000 FOLLOWERS
Copyright Mudita Institute. ABN 94 508 244 203. Website by Nadia Marshall